RYAN'S 10TH HOCKEY TOURNAMENT 2019
Date: Sunday, May 26, 2019
Venue: Clifton College Sports Ground BS8 3QD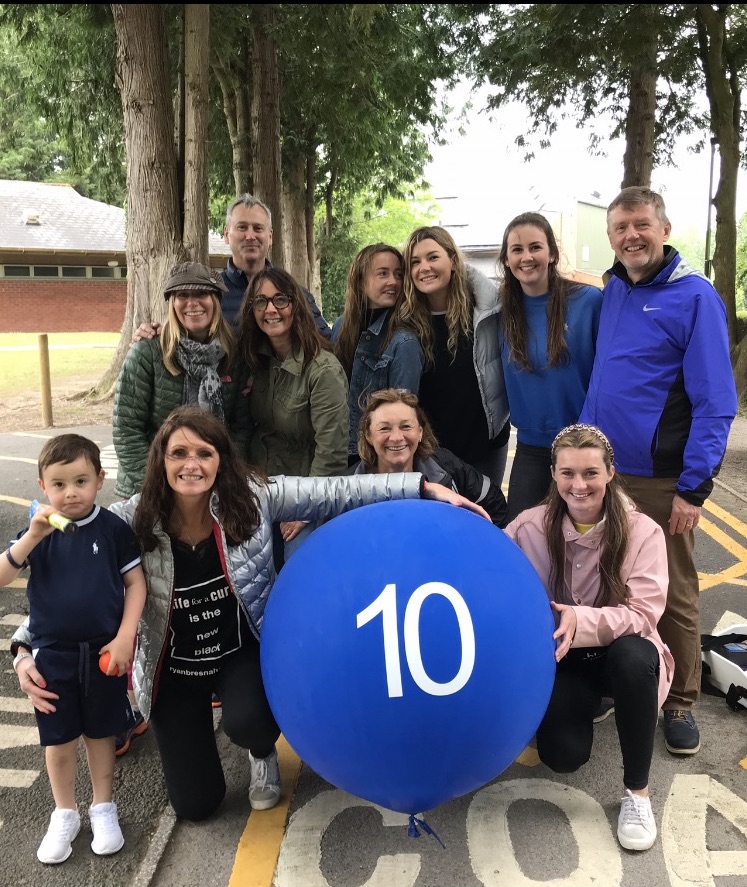 RYAN'S HOCKEY TOURNAMENT WAS THE VERY FIRST 'A LIFE FOR A CURE' EVENT IN 2010. It has grown each year to be a truly fabulous day and it's hard to believe this was our 10th one!
Emily Atkinson and her family originally came up with the idea weeks after their friend died so suddenly. We will always be so grateful for such a positive reaction at such a sad time and for the joy the event has given to the hundreds of supporters who have attended over the years. The true essence of the event has been admirably passed through the different age groups, abilities and connections to Ryan, who have taken part to create a fun, happy and inspiring day at the outstanding sports facilities donated by Clifton College.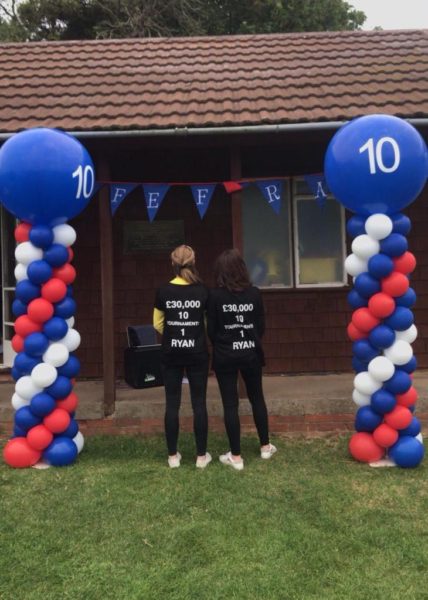 The sunshine was reluctant to appear much throughout the day but the wind and drizzle only enhanced spirits – especially when it came to the raffle when we nearly lost all the tickets! We have been incredibly lucky with the weather over the years and perhaps the rain this year was Ryan's tears of FOMO and that it was Emily's last year of being at the helm! Emily has been the driving force behind the whole day and we will truly miss her enthusiasm, kindness, energy, determination and commitment to making Ryan's Hockey Tournament such a memorable occasion for everyone…. and raising £30,000! She has also become a real brand ambassador of 'a Life for a Cure' sharing Ryan's story to raise meningitis awareness. Thank you, Emily, for being amazing!
Even with Emily's extensive skill set, the day could not happen without the help of so many amazing supporters and friends, many of them helping, umpiring, donating prizes, baking, at all 10 tournaments. Pippa Atkinson seeks no accolade, but the day would not function without her – thank you so much for everything! We are incredibly lucky to be surrounded with such loyalty and kindness – thank you!
The standard of hockey was at a high, not to mention the quality of the fancy dress costumes with The Cavies snatching the prize. The winners were 'Team Elite' (above) who joined us as part of their hockey tour and heard about the event through Salmon Hockey who were runners up. Snow White and the Dwarfs took the plate this year but watch out for their name on the winner's trophy in years to come! It was great that GB forward Lily Owsley had a break in her hectic hockey schedule to join us again: huge thanks Lily for the raffle prizes too!
SmifSports must be thanked for producing the most wonderful snapshots at many of the 'a Life for a Cure' events over the years. Thanks to Peter Smith, we now have an extensive, enjoyable, engaging and endearing catalogue forming part of Ryan's next chapter.
With the hugely generous annual support of Burston Cook, the event raised £2,000 towards vital meningitis research and awareness. We are so grateful to every player, supporter, donor, umpire, helper and everyone who has ever participated in this fabulous day. It is, without doubt, a day that Ryan would have loved, especially the banter that continues with the presence of all Ryan and Charlotte's dear and loyal friends who prioritise this day in their busy lives – and turn up almost on time after their usual antics the night before but always with smiles and warmth. We are so lucky!
A favourite shot when the hockey was over that epitomises the spirit of the day…..
Huge thanks to everyone and we look forward to seeing you all next year on May 24th 2020! It's never too early to enter a team – just email Michellebres@btinternet.com.