Making a donation
Donating Online as of December 2021
It has always been our sole purpose that some good must come from losing Ryan so suddenly. We are continually grateful and overwhelmed by the support received to help us achieve our aim to increase public awareness through our fundraising and campaigns, to stop lives from being lost to meningitis. Thank you.
If you are able to make a contribution to Ryan Bresnahan's Meningitis Appeal, you can donate online by clicking below:
The previous Virgin Money Giving charity page that you may have accessed before, has been terminated, due to the end of Virgin Money's sponsorship of the London Marathon. We have therefore lost the history behind the donations contributing to our amazing current fundraising total of £550,000 but we look forward to creating new connections with our supporters. Talking of the London Marathon, we are excited to announce that Michelle Bresnahan will be taking part in the 2022 London Marathon on Sunday, October 2nd. We would love to see you along the streets of London if you are able and we have some exciting ideas for fundraising that we'd love you to be part of. More of this in 2022.
Donating with a cheque
Please make a cheque payable to 'a Life for a Cure' and send to:
The Old School
Wood Lane
Clapton in Gordano
Bristol BS20 7RQ
---
Organising an event
If you wish to organise your own event, please e-mail us at michellebres@btinternet.com or visit Just Giving to set up your own fundraising page for 'a Life for a Cure':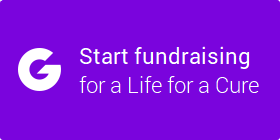 With sincerest thanks for your continued support.
Ryan's Family xxXx